Workshops & Classes
Summer Art Camps are back at the EAGM! We are excited to be offering seven weeks of in person camps. These camps will be held at Rotary Hall in Woodlawn Regional Park. Space is currently limited to 8 participants per time slot, so contact Karly at educator@eagm.ca to sign up today!
We will also be offering our take home Art Camp Kits, which are perfect for working parents, if you're heading out of town or need something extra to keep the kids busy this summer. Contact Karly for more info!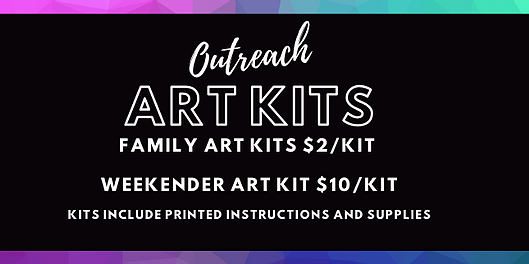 Outreach Art Kits
Family Art Kits $2/kit (For toddler-kindergarten aged children)
Weekender Art Kits $10/kit (For ages 5-12)
PICKUP: Tuesday mornings, after 9am
Pre-registration is required. Must sign up by the Friday before the upcoming week.
The Estevan Art Gallery & Museum thanks the following organizations for their support:
Hours of Operation
Monday: 10 am - 6pm
Tuesday: 10am - 6pm
Wednesday: 10am - 6pm
Thursday: 10am - 9pm
Friday: 10am - 6pm
Saturday: 9am - 5pm
Sunday: Closed
Closed for Lunch from
12pm -1pm