Art Classes for Kids and Families
Get Creative
Shape Art
Art on the Go Kits
Knitting Workshop
Family Art
Family Art is back in person at the EAGM, on Thursday and Friday mornings from 10-10:30am.   Unable to make it in person?  Ask about our outreach Family Art at Home kits!
Art Camps
Craft Camp:  February 22 9:30-3:30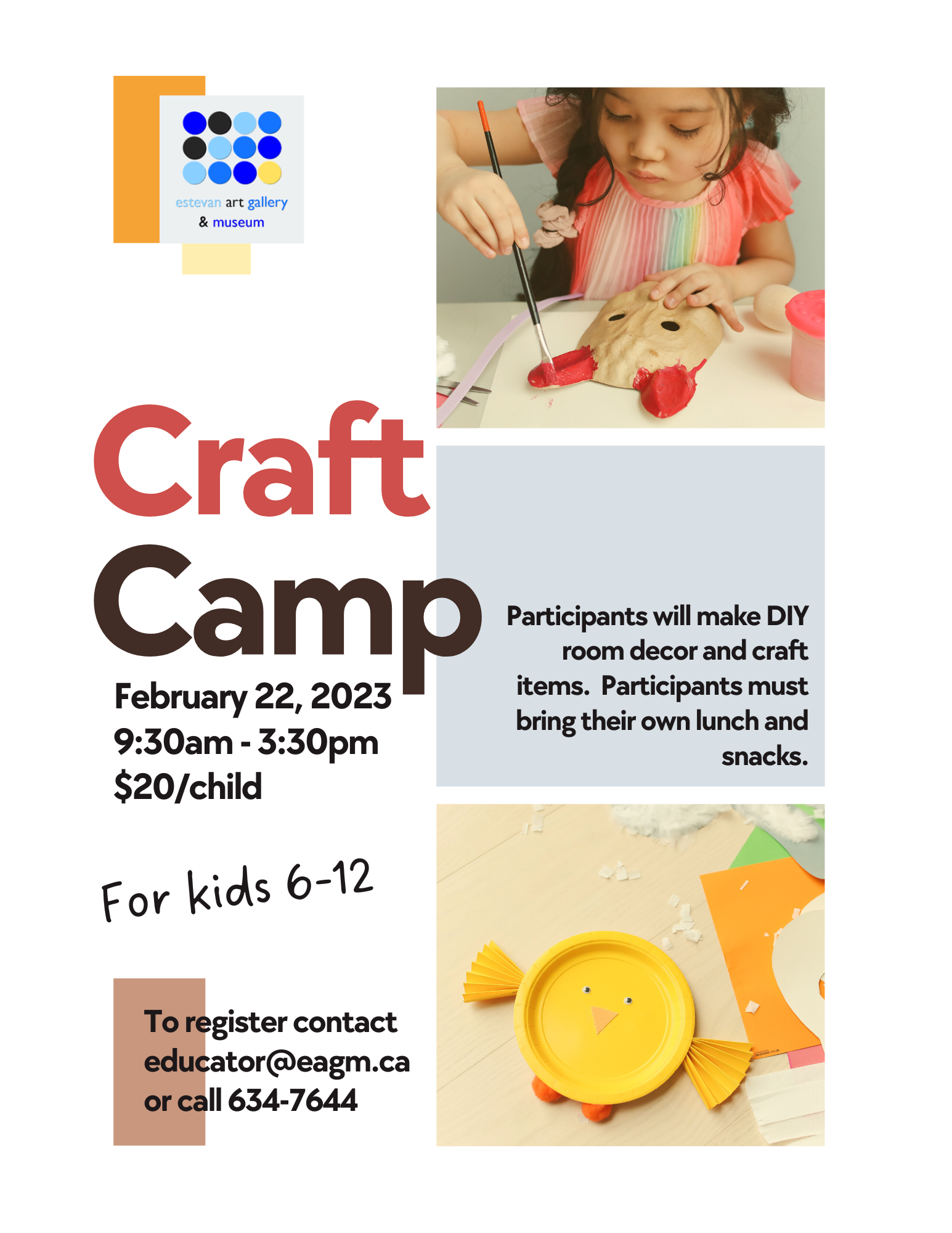 The Estevan Art Gallery & Museum thanks the following organizations for their support:
Hours of Operation
Monday: 10 am - 6pm
Tuesday: 10am - 6pm
Wednesday: 10am - 6pm
Thursday: 10am - 6pm
Friday: 10am - 6pm
Saturday: Closed 
Sunday: Closed
Closed for Lunch from 12-1pm daily. 
Closed all Stat holidays.